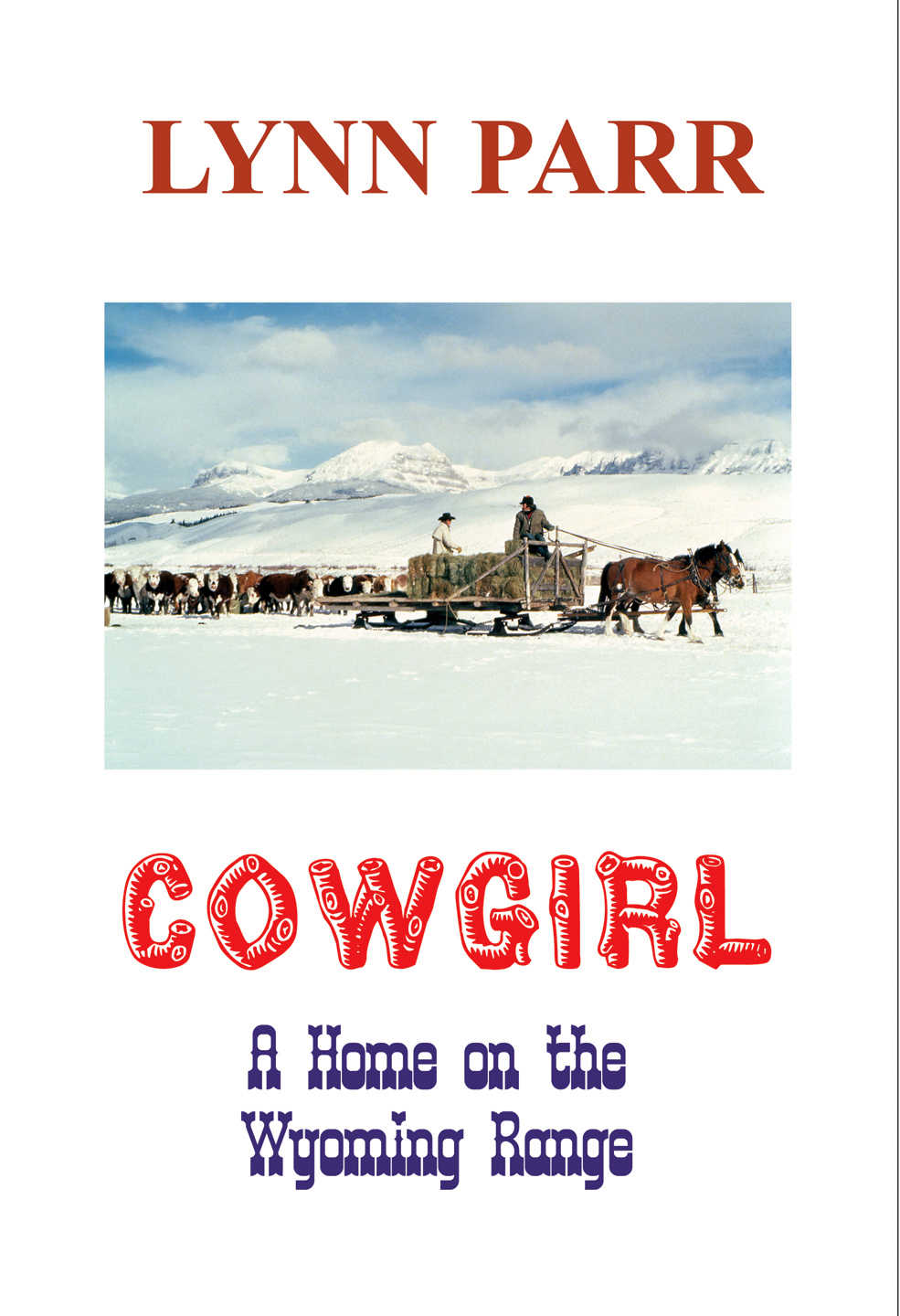 Cowgirl: A Home on the Wyoming Range
£7.99
Do you know...
...how a porcupine makes love?
...what Butch Cassidy did in Wyoming after working with the Sundance Kid?
...why the Bald Eagle became the symbol of the USA instead of the Wild Turkey?
...how and why traditional cowboy clothes were developed?
...which outlaw's skin was made into a pair of shoes?
Being the wife of a Wyoming cowboy had sounded so exciting. Living in a little log cabin, eating succulent venison steaks. Riding the range to the soundtrack of a John Ford movie...


But no one had mentioned wind-blasted, manure-spattered days beginning at 5 am, or that the venison was likely to taste of 'manky old sagebrush soaked in rabbit pee'.


Or living in a dilapidated trailer house infested with creepy crawlies and smelly, adolescent cowboys because your first marital home was also the bunkhouse for the single men...


Lynn Parr spent 10 years living and working on cattle ranches in the Cowboy State, and discovered that rural life has largely remained unchanged since the 19th century.


Season by season, Cowgirl documents life on a working cattle ranch, its tasks bound up with the dramatic landscape, the unforgiving elements and the abundant wildlife.


And Cowgirl is also a history of the state where everything you ever heard about the Wild West took place.


And while life on the ranch has changed little since the Wild West days portrayed in the movies, the colourful characters of rural Wyoming are acting out their own drama, from adultery to murder...


Readers say...

"Everything from log cabins to sod houses, wagon trains to the Pony Express, Buffalo Bill to Butch Cassidy... I had no idea it all happened in Wyoming."

"...another beautiful piece of lyric writing."

"It really entices you to visit the West!"

"Lynn Parr's comic ability is masterful. Apt, perfectly crafted descriptions continually sneak up on you so that you find yourself laughing out loud at inappropriate moments."

"I just picked it up to read a bit, then I couldn't put it down."

"What shines through is her love of the landscape and the animals."



To purchase, click on Add to Basket, then View Basket. On the shipping page, please choose your book from the drop-down menu to get the correct p&p.
You will then be taken to PayPal, where you can either log in or pay as a guest without having a PayPal account.
Some older browsers may not show the payment page. If you get an error message, please contact info@lynnparr.co.uk to purchase by other means.
Thank you!


Also available in the Amazon Kindle Store, Kobo and Nook.